posted in
Google
|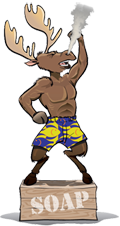 There is no denying it, love them or loathe them or sit of the fence, Google is indeed a magnificient beast, the subject of endless & intriguing debate, whether you are a search engine algorithmist, search engine optimisation specialist (even newbies), paid search advertiser, affiliate marketeer or humble blogger.
I have no idea to what Google's utopia maybe, whether it be a natural progression to creating an Orwellian Style Society or something less innocent … or could be GOOGLE BANK!
Below is how we might envisage the latter option, with the creation of a new denomination. The $25 bill.
It is just for fun … oh by the way
Quiz Question: Do you recognise the serial number & what does it represent?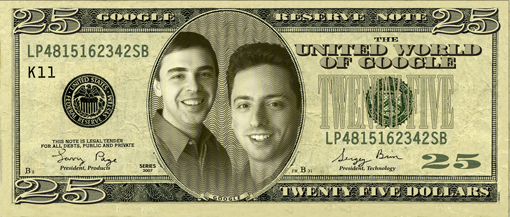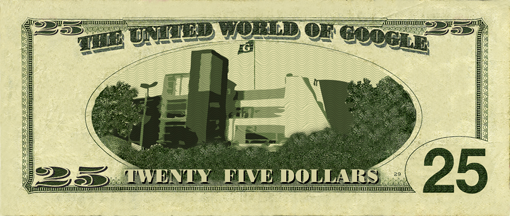 Have a nice day!
Disclaimer: Please note this is not actually legal tender. We have to say that as some people just believe anything.