posted in
Uncategorized
|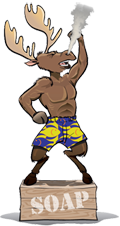 The Family Justice Review Panel has just launched a "Call for Evidence", so that anyone with an interest in the family justice system can contribute their views on how it can work better in the future.
The Panel is particularly seeking views on:
How the justice system can focus…… more on helping family members to reach agreement rather than pitting them against each other?
How best the courts can work with other agencies to support children involved in the care system?
How the system can provide greater contact rights to non-resident parents and grandparents?
All evidence submitted will be carefully considered and used to inform the Review's recommendations on how to improve the system.
You can submit your views by email  …… familyjusticereview@justice.gsi.gov.uk
or by post to:
Family Justice Review, 4th floor, Ministry of Justice, 102 Petty France, London SW1H 9AJ