posted in
Affiliate Marketing
|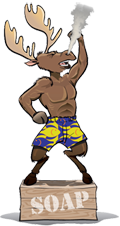 Incentives are indeed terrific for affiliates and we like to encourage more of those with the wow factor, however before you get carried away banging up links to promote a particular merchant, look under the hood for a moment and think about the fuller picture.
I am, of course referring to the recent incentive from Sky TV which you can read to your heart's content on Kieron's Blog, which on face value only the incentive does look excellent, whether it's the best incentive ever depends on what grabs your fancy, personally my favourites have been the Buyagift promotions along with others like the holiday in Barbados with Sunshine.co.uk.
So hang on … Look at the bigger picture for a moment … And ask yourself.
Are you cheesed off with your cookie being over written by brand bidding groups?
Are you brassed off with networks not coming up with suitable technical solutions to prevent cookies of content affiliates being over written, yet still both agency & network are quite happy to soak up the over-rides from commissions?
Are you peeved that your hard work as a content affiliate is literally lining the pockets of the BBG's?
Well that is exactly what has been happening with the Sky TV Affiliate Program for a few years now on Buyat, note the program is also on Affiliate Window but I am informed there are no BBG's for the program on Affiliate Window.
So, basically for that extra work you do in promoting Sky, you'll suffer more stealth tax where these BBG's, Buyat & the Agency are literally leaching you by siphoning off your hard earned efforts as you line the pockets of the BBG affiliates. Thus any further incremental sales generated from the sheep promoting this program because of the incentive are just lining the pockets still further of these BBG affiliates.
If you possess the attributes of this charitable nature, then I hold nothing back and suggest that you are being taken for a mug.
"Does this incentive exclude all the affiliates within the brand bidding group, and guarantee that content affiliates will not have their cookie overwritten by brand bidders?"
On a side note I still prefer the basis of entry into an incentive whereby each sale = 1 ticket into draw proposition.
That's why the solution I proposed is better for affiliates, and I will post why some networks & agencies won't embrace it. Read: Sharing the Wealth – The Solution to Brand Bidding Groups.
Sky TV BBG Affiliates Offering Little Value To Incremental Sales
Now, I have a juicy database on constant stand-by for Sky TV related keywords, both brand & generic, and can easily illustrate multiple times over the little value they these BBG's add.
Search for "Sky TV" on Google and you'll see about 5 ads, a couple of which have sky in the bought domain (hmm). Most of which if not all of them are Buy.at affiliates. The landing pages are of reasonable quality, though not long ago some were directing straight to the merchant via an affiliate link.
Extend this to the numerous hybrid phrases like "subscribe to sky" and there are even less ads & so forth. So these affiliates are even lazy sycophants on hybrid terms (brand+generic).
Check out "watch football on sky tv", there are no BBGs, which suggests they are only [exact matching] and not even broad matching. Talk about lazy & milking the brand!
Yet, when you extend this still further to generic terms like "watch football on tv", there is not a sausage (not a single BBG Affiliate). That's how lazy most of them are!
Make sure you read : Idiots Guide To Brand Bidding, How To Bid Like A BBG Pro by Shane. That's how easy it is.
Blogging About Incentives More
Now I agree we should blog about affiliate incentives more often by spreading the word via blogs & the forum, so that the merchant duly receives incremental sales & an elevation in program status, but only for the right reasons. That is why I urge affiliates … Don't Bother With The Sky TV Incentive !!! Unless You Have "Mug" Tattoed On Your Forehead" … until they do the decent thing wrt to preventing cookie overwriting of content affiliates & adopt my proposed solution to Brand Bidding Groups.
Sharing the Wealth – The Solution to Brand Bidding Groups.
To Be A Mug or Not A Mug … That is the Question.