posted in
Uncategorized
|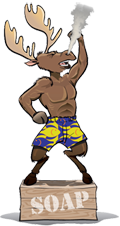 Facebook Group :
Click Here For More Info For Criminal Laws Against Mums
"UNJUST= because you split up, because he left you, because he found another woman, because hes poor, because he hasnt bowed down to a demand, because he wont be controlled, because the mum is angry, because the mum is bitter, etc Basically for all the reasons that arent already protected by law i.e physical emotional abuse, sexual abuse, violence, This is SERIOUS EMOTIONAL CREULTY TO CHILDREN THE WORLD NEEDS TO WAKE UP AND MOVE TO THE 21st CENTURY DADS ARE FUNDEMENTAL TO THEIR CHILDREN, MOTHERS ARE A EQUAL PARENT TO THE CHILD NO MORE. THE CRIMINAL LAW NEEDS TO PROTECT THESE CHILDREN FROM LOSING THEIR OTHER PARENT SIMPLY BECAUSE A RELATIONSHIP BROKE DOWN.
Click Here For More Info  For Criminal Laws Against Mums
This applys to both sexes but im highlighting the most commonplace situation, so please dont express views that it happens te other way around too.
ALSO this isnt a place to express absent fathers, violent fathers etc there are groups for that, this is a positive step for dads that feel powerless to the family legal system in maintaining relationships with there children after a relationship breaks down.
Please join my group,please share on your walls and please invite all your friends and stress them to do the same. This country is failing children, the family courts are a mess the law is inadequate and needs changes fast. Why should the non resident parent be forced into legal battles, long winded COSTLY legal battles in order to maintain relationships with their children. Why should one parent have all the control and power when it took 2 to create the life. This is a simple law change. Should contact be denied then the offending parent is immediatley arrested and questioned to why they are refusing contact. Should it continue then charges made like any other crime. The law protects everyone currently for any of the genuine reasons why this shouldnt happen but there is nothing in CRIMINAL to protect the helpless non resident parent and children against from being denied contact. the country needs to wake up to the fact that its fundemental to the childrens wellbeing and emotional stability in later life to have the support from both parents in their lives. No one parent should be able to control the destiny of their child there are 2 parents for a reason, wake up LAW and realise this is a big problem that needs to be changed
Click Here For More Info  For Criminal Laws Against Mums
I CAN NOT ALLOW WALL POSTS WHICH TALK SPECIFICALLY ABOUT ANY PERSONAL ISSUE AIMED AT AN INDIVIDUAL TO ENSURE THIS GROUP KEEPS WITHIN THE GUIDLINES OF FACEBOOK. WALL POSTS WILL BE REMOVED IF I FEEL THEREIS A BREACH, ITS NOT THAT I DONT FEEL YOUR PAIN OR AM BIASED TOWARDS ANY PARTICULAR SITUATION BUT BECAUSE I WANT THIS GROUP TO SPREAD A POSITIVE INFLUENCE UP THE CHAIN ONE DAY.
FACEBOOK: If you feel the need to close this group down, please contact me first and explain what i need to do to keep it open. It is named criminal laws against mums that stop dads seeing their kids, not as a woman hating group or sexist but simply because it is far more common place for this situation to arise where the father is the parent that is beng kept away from his children. I have read your group policys thoroughly and am making sure this group keeps to the conditions. You shut the last group down which was becoming a very positive place for many of us going through this nightmare and is a area where the law needs changing fast.
Click Here For More Info  For Criminal Laws Against Mums
Criminal Law